Burnett and McBride Team up for the 2011 Season!
March 14, 2011
An unconventional partnership aiming to deliver far reaching results!

10 time Top Fuel Champion Larry McBride and Multi National Event Champion and 2009 Pro Rookie of the Year Darren Burnett secured a co-op sponsorship deal during a casual meeting at the Web Cams booth at the 2011 Indy Dealer Expo. With race budgets dwindling and sponsorship opportunities on the endangered species list, McBride and Burnett both understand the challenges facing today's motorcycle drag racers, not to mention the lack of presence of motorcycle drag racing in main stream motorsports. What began as just a normal conversation between racers developed into an arrangement for McBride to provide assistance to Burnett's program (DBR-Darren Burnett Racing) through McBride's own long time marketing partners. Web Cams, Red Line Oil, EBC Brakes, EK Chains and Autolite products will be featured on Burnett's Prostreet bike for the 2011 season !!
This partnership also creates a very unique and exciting marketing opportunity. This is the first time that racers from two of the premiere classes in motorcycle drag racing, Top Fuel-the Pinnacle of all motorcycle drag racing and the top level of "bar" bike classes and Prostreet-the ultimate in street-legal motorcycles and the highest level of the "no-bar" classes have Teamed up to raise awareness and generate exposure for the sport ! With scheduled events for both racers that include shows, competitions, exhibitions and many other venues, look for McBride and Burnett to showcase and highlight all of the excitement and thrill that motorcycle drag racing has to offer.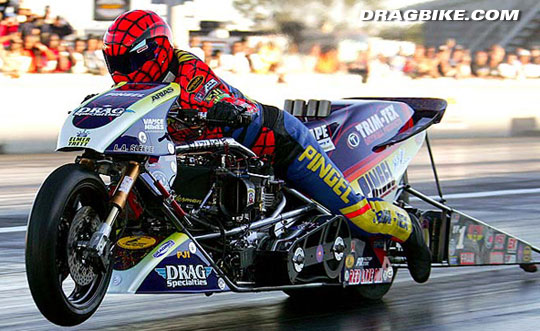 Burnett would like to thank Larry and Steve McBride and the great companies that have made this amazing opportunity possible.

CYCLE SPECIALIST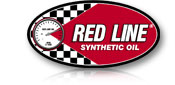 Burnett also recognizes and appreciates the long standing partners that continue to support DBR in 2011,

MOUNTAIN MOTORSPORTS
BATES CUSTOM LEATHERS
ORIENT EXPRESS RACING
DRAGBIKE.COM
BROCK'S PERFORMANCE
CATALYST COMPOSITES RACING
CUSTOM CYCLE CORNER